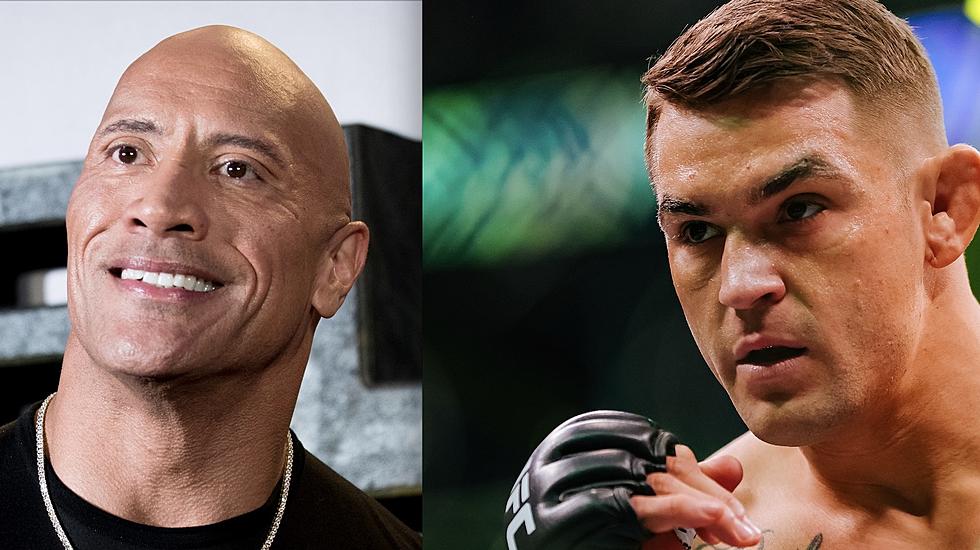 Dwayne 'The Rock' Johnson Tweets Huge Compliment to Dustin Poirier
Getty Images
It is safe to say that Dwayne Johnson, also known to some as The Rock, is a huge fan of Lafayette's own Dustin Poirier.
After a recent loss in the Octagon, Dustin Poirier did not make up an excuse and he complimented and congratulated his opponet on the win.
Poirier would go on to explain how he has won in life during the post-fight press conference, and that is what seemed to catch Dwayne Johnson's attention.
The Rock is arguably one the biggest actors in Hollywood these days and his days in the WWE are well-documented.
So, for Dustin's words and message to hit home with The Rock, must mean a lot to the Lafayette native.
And yes, I too think that every parent with kids in sports should let them watch and hear Dustin's message below.
Let me note here that Dustin recently referred to The Rock's famous "move" in WWE, the People's Elbow, in a recent Instagram post that showed the referee protecting him after he was knocked out in his fight last weekend.
That too may have caught The Rock's attention, but let's not lose sight of what The Rock had to say about our local hero and favorite.
Here's what Dwayne Johnson had to say about Dustin.
KEEP READING: Here are 50 of the most famous sports goofs