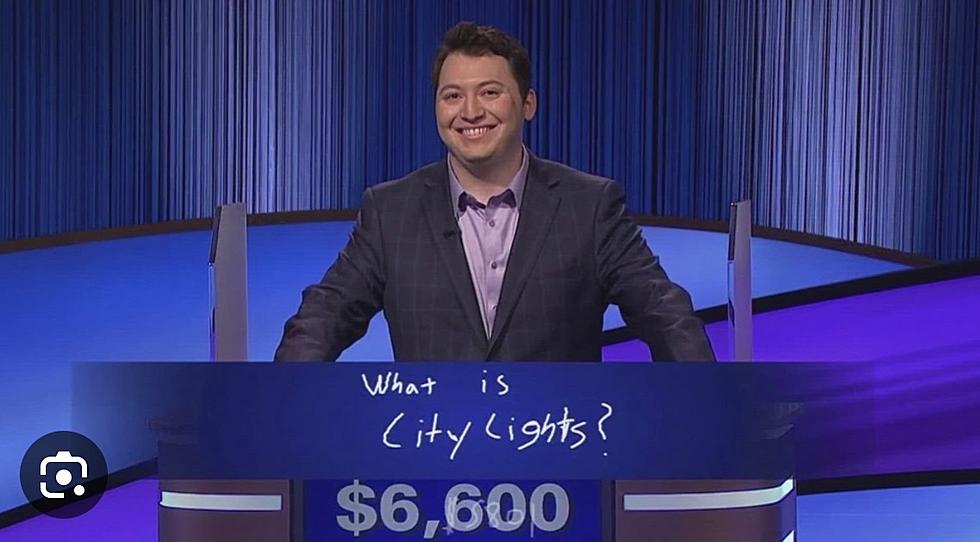 Dream Comes True for Louisiana TV Producer Who Goes on Jeopardy
Photo courtesy of WWLtv
A digital news producer who works for WWL-TV in New Orleans is the center of a news story as the game show Jeopardy featured him Wednesday winning that episode.
While the game show was taped months ago, Ittai Sopher was not allowed to talk to anyone about his appearance on the show.
Now we know that Sopher has at least won once as he was profiled on the television station he works for. You can see a clip here of the morning crew talking about the young man's success. What happens next? Well, hopefully, he wins another game, but again, he is not allowed to talk about it.
As you can see above, Sopher made it to the final round of the show. The question was: "A 1931 Charlie Chaplin Fil and west coast bookstore--open since 1953 both bear this name?
Sopher answered in the form of a question, as is required on Jeopardy, "What is City Lights?", and he was the game for Wednesday's edition.
He correctly answered the final jeopardy question: "A 1931 charlie chaplin film and west coast bookstore -- open since 1953 both bear this name?"
Ittai answered, "What is City Lights?"
Sopher says he has dreamed since he was young about making an appearance on Jeopardy.
Ittai Sopher is such a humble person instead of crowing about his win, he actually thanked people for "letting him into your living rooms".
Sopher was born and raised in New Jersey. He has a degree from Pitzer College.
10 Television Catch Phrases - Do You Remember the Show?