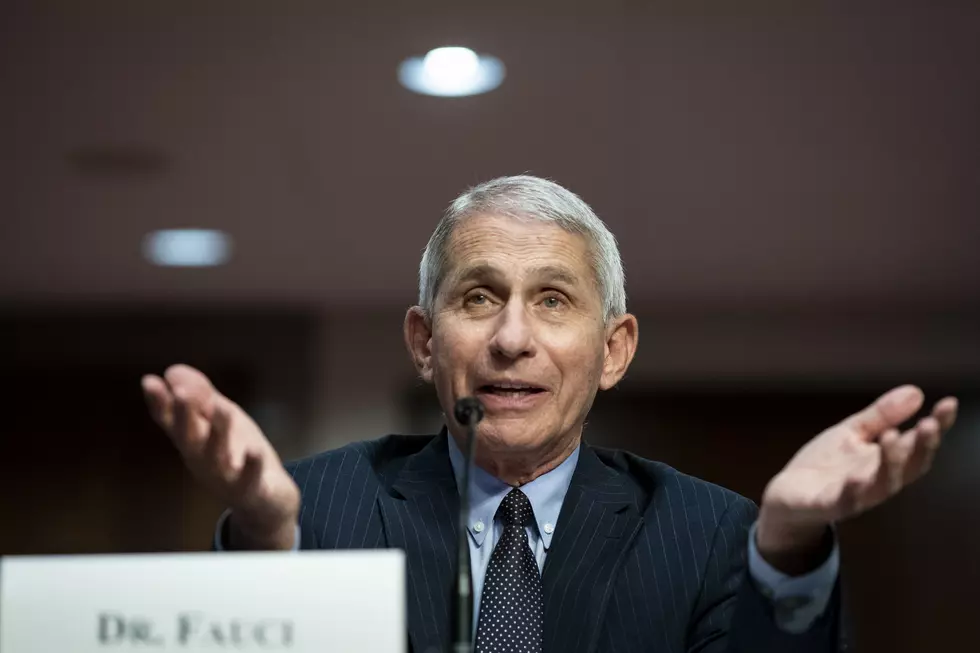 Dr. Fauci Says Goggles and Eye Protection Should Be Used To Fight COVID-19
Getty Images
If you have goggles or an eye shield you may want to wear use it as we continue to battle the coronavirus.
Dr. Anthony Fauci said in a recent interview, which you can see below, that eye protection is another layer to consider when protecting yourself from the coronavirus.
While it may not be universally suggested, Dr. Fauci says if you have goggles in your possession, you may want to wear them while out in public.
He noted that the virus can be transmitted through your eyes. Again, that is why it is so important to wash your hands.
Often we rub our eyes without even thinking about what we just touched, which could be contaminated.
I ask, are you going to go the distance with the eye protection?
Fun Indoor Activities to do During a Heat Wave