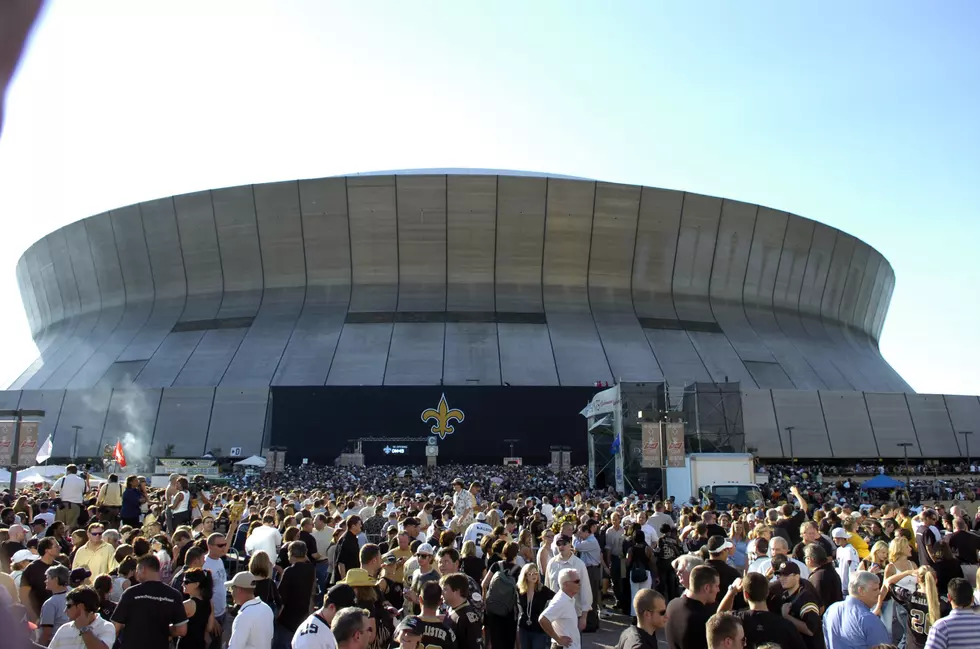 Cowboys Fans May Be Well-Represented In Superdome For Saints-Cowboys Game
Getty Images
There's a story out as we approach the weekend that the fans fo the Dallas Cowboys could be invading the Superdome Sunday night when the Saints play the Cowboys on NBC.
NOLA.com reports that VividSeats projects a HUGE turnout by Dallas Cowboys fans in the dome. So much that they project half of the Superdome may be in Silver and Blue.
As a Cowboys fan, I'll even admit here that I think this may be a bit farfetched, but I do see Cowboys fans showing up in droves.
VividSeats has studied fan bases for years and they project that Dallas fans will travel well for this game, as they often do, and will indeed show up for this marquee matchup in the Superdome.
By the way, the Saints-Cowboys game is the highest priced ticket in the NFL this week. Let's see what happens.