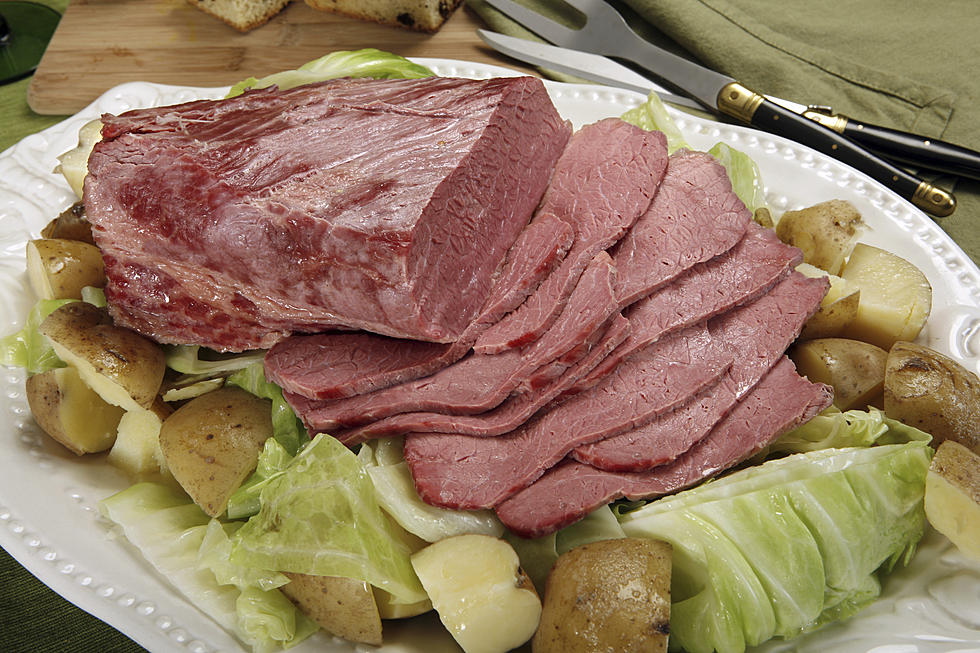 Catholics Can Eat Meat on St. Patrick's Day — Here's Why
adlifemarketing, Getty Stock / ThinkStock
Today is, of course, St. Patrick's Day. Many will celebrate with green beer, maybe some corned beef, and a big party.
However, there is a religious aspect to this day as we are, after all, celebrating a patron saint.
Who exactly was Saint Patrick?
Saint Patrick was a fifth-century Romano-British Christian missionary and bishop in Ireland. While he was never formally canonized, he is still regarded as the primary patron saint of Ireland.
He was venerated as a saint in the Catholic church where he is regarded as equal-to-the-apostles and Enlightener of Ireland.
Saint Patrick's feast day is celebrated every year on March 17, the supposed day of his death. In the dioceses of Ireland, it is both a solemnity and a holy day of obligation.
Can we eat meat today if we're Catholic?
Now that you have a little background on this saint, let us remind you that we are still in the Lenten season. On Fridays, Catholics are supposed to refrain from eating meat. But today you get a reprieve.
Bishops across the country are making an exception today as the holiday is typically celebrated with eating corned beef.
Bishop of the Diocese of Lafayette, Most Reverend J. Douglas Deshotel, agreed and issued the following decree:
Whereas, the disciplinary practice of abstaining from meat and meat products on the Fridays in Lent is an important dimension of the penitential nature of the season and applies to all Roman Catholics who have reached the age of fourteen (14) (Canon 1252);

Whereas, this year, the Feast of St. Patrick, march 17, 2023, falls on a Friday in Lent, and given the many celebrations that occur on this day in commemoration of Saint Patrick and especially of the Irish heritage, in accord with the norm of law;

Therefore, I herewith grant to all Catholics of the Diocese as well as all present here that day, a dispensation from abstinence from meat and meat products. All who make use of this dispensation are to engage in another sacrificial or charitable act that day.

Given in Lafayette, this 2nd day of March 2023.
So there you go, if you're Catholic in Acadiana, you can indeed eat meat today.
LOOK: Food history from the year you were born
From product innovations to major recalls,
Stacker
researched what happened in food history every year since 1921, according to news and government sources.