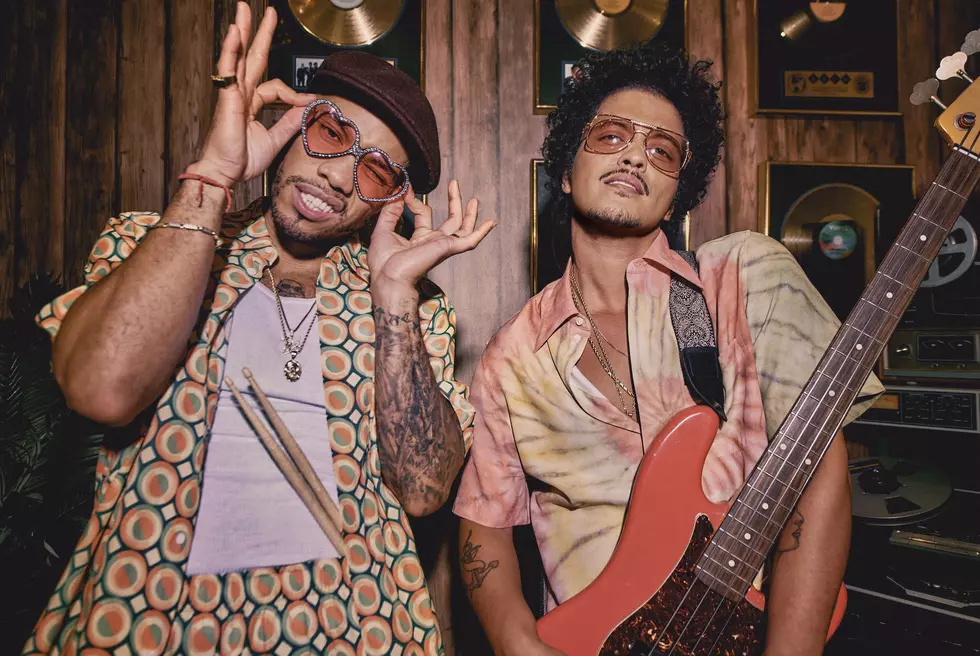 Bruno Mars, Anderson .Paak Debut as Silk Sonic—Watch Video For New Song "Leave The Door Open"
Harper Smith
Silk Sonic has arrived.
The new duo formed by Bruno Mars and Anderson .Paak has had the music world buzzing since they announced they were joining forces late last week and now we have the debut single from Silk Sonic titled "Leave The Door Open."
It should come as no surprise that the vibe of the song is smooth and retro, and the video is no different. Silk Sonic is the perfect name to describe the band as Bruno and Anderson seamlessly weave in and out of verses and harmonies. Bruno delivers his signature crooning on the hook as .Paak's vocals are the icing on the cake for an instant slow jam that is sure to please each of their respective fanbases.
Other than this debut single there hasn't been much more information on the Silk Sonic project outside of the initial announcement of a forthcoming album.
Bruno Mars says the collaboration started when the two artists were on tour together in 2017. Mars said he would watch Anderson .Paak and his band The Free Nationals tear up the stage every night on tour and the pair would eventually become great friends after bonding over their love for music.
That love spilled over into the studio with Andy behind the drums and Bruno behind the guitar.
Both Anderson and Bruno say they "locked away" in the studio for nearly a year and meticulously recorded and re-recorded a group of songs that they describe to be their best effort and are proud to share with the world.
If this single is any indicator, fans (both new and old) are in for a musical treat.
I Can't Wait To Go To These Festivals Again