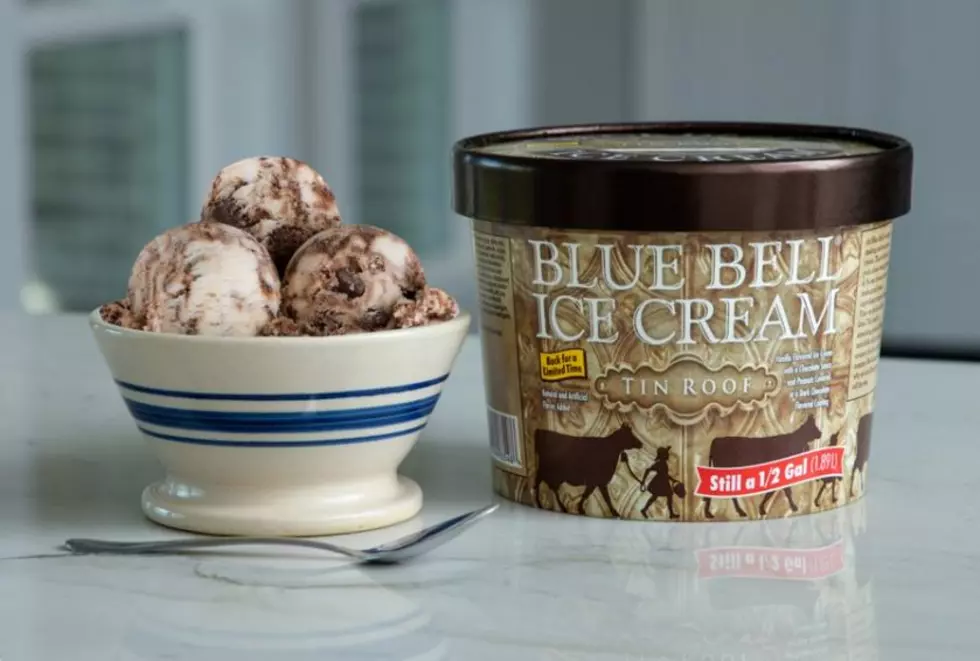 Blue Bell Ice Cream Brings Back Popular Flavor To Kick Off 2023
Via: Blue Bell Ice Cream
Back by popular demand!
Blue Bell Ice Cream is ringing in 2023 by bringing back one of its most popular flavors with a new design.
Welcome back, Tin Roof!
The fan-favorite flavor hits shelves today, and people across the internet are screaming for this ice cream flavor. Every single time Blue Bell announces a new flavor, the comments under it are always "Bring Back Tin Roof!" "Where's Tin Roof?!"
Well, ice cream fans. You got your wish!
Tin Roof is a vanilla flavored ice cream with a rich chocolate sundae sauce and roasted peanuts dipped in a dark chocolate flavored coating.
Tin Roof is only on shelves for a limited time...so grab all that you can now.
So much for that eating healthy New Year's Resolution, huh?