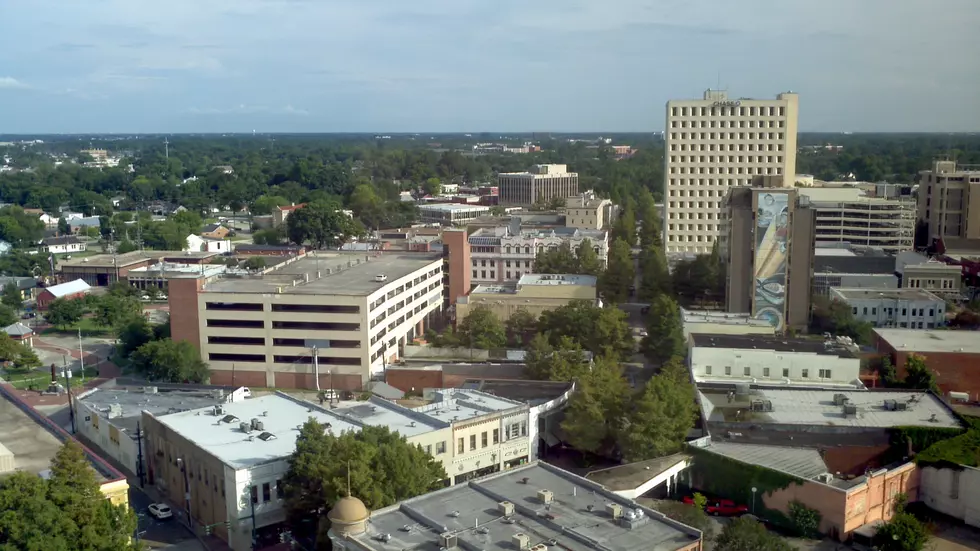 After a Few Showers Friday Acadiana's Weekend Weather Looks Great
Staff Photo
Forecasters with the National Weather Service Office in Lake Charles are saying that this weekend should be wonderful across most of southern Louisiana. That will bode well for those wanting to get out and do a few things after being cooped up for so many months in pandemic mode.
We will have to dance between a few raindrops during the day on Friday but the greater threat of rain and thunderstorms shouldn't happen until the nighttime hours. A frontal system current located over far west Texas is forecast to move eastward during the day today. It should be close enough to Louisiana by Friday to create a chance of showers.
As of now, the Storm Prediction Center is not forecasting a severe weather outbreak as the system slides across Louisiana and the Gulf South. However, some forecast models do show this system gaining intensity as it moves east and that severe threat or at least the threat of stronger storms might need to be revised later today.
The current forecast calls for the system to be through the area by Saturday. This should set South Louisiana and the I-10 corridor up for a spectacular weekend. In fact, you might find members of the local chamber of commerce out this weekend trying to grab this weather and stuff it into bottles for later use. It's going to be that nice.
If you have clean up chores from the big freeze of a few weeks ago the weekend weather should be perfect for doing that. Skies will be mostly sunny both Saturday and Sunday and temperatures should top out near 70 degrees both days.
As of now, the next threat of rain doesn't look as if it will show up in our forecast until the middle of next week. So, after a few showers and maybe a thunderstorm Friday, the weather should be really nice for the next several days.
8 Reasons Why Mosquitoes Love You More Than Other People