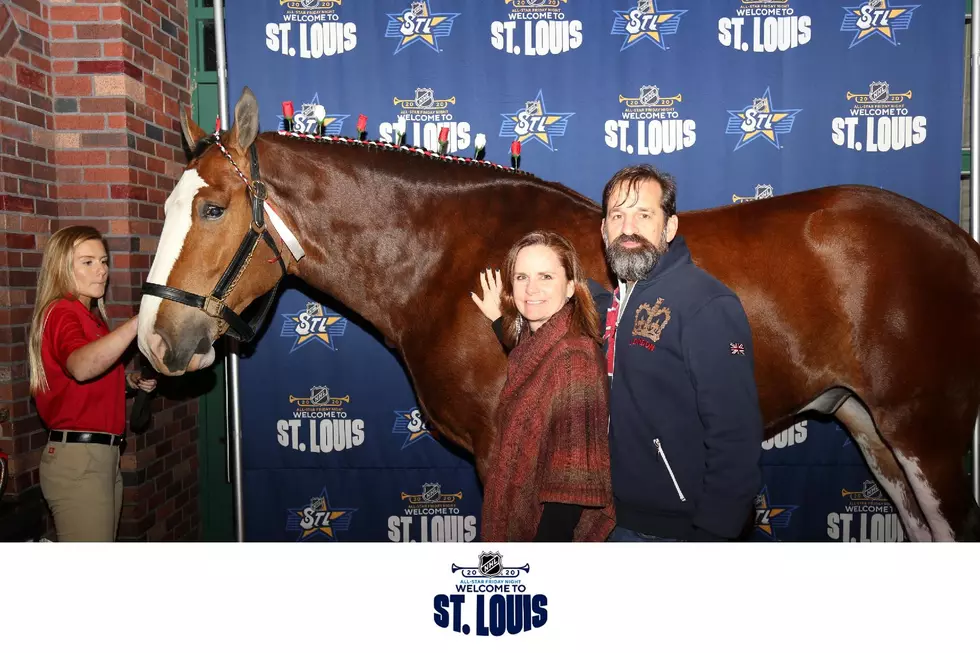 Photo courtesy of St. Louis, MO
Or, in this case, through a bar.
I recently traveled to St. Louis, Missouri, home of Anheuser Bush (the beer people). We were attending the NHL All-Star Game at the Enterprise Center downtown, just a few blocks from Bush Stadium, where the Cardinals play baseball.
As part of the NHL All-Star Game experience, we were invited to an "after-party", held at Ballpark Village, right next to Bush Stadium.
Ballpark Village is a huge venue comprised of several smaller venues. Kind of like Graham Central Station on steroids. In the main section, there are a few bars and a bandstand. On the same level, there is a separate venue (the Budweiser Brew House). That venue has a few bars and an stage. Upstairs from the Brew House is another venue with bars, a stage, and a dance floor, plus a nice plush area with seating. Down the hallway on that 2nd floor are more venues: a cowboy bar with a mechanical bull, a surfer bar with a beach theme, and another venue that might have had the pool tables, pong tables, cornhole games, etc. All of the venues had multiple televisions, bars, seating areas, and each had it own theme.
The event we attended was hosted by Budweiser, by invitation only. You couldn't buy a ticket: you could only be invited by one of the sponsors (we were invited by the NHL/Pittsburgh Penguins).
As we were walking through the main venue (the common area between all of the themed venues), we were stopped short of a red carpet. When we tried to cross, we were stopped by a gentleman who said "just give us a minute, then you can go".
That's when I noticed that everyone had their phones out and in "Video" mode. I thought to myself "Will there be a celebrity showing up??". My brain went straight to Penny from Big Bang Theory (hey, if I'm going to dream, I'm going to dream big!!). I have no clue why Penny would be in St. Louis, but she was the first celebrity on my brain.
Well, it turns out that it was a different level of celebrity with which we would be graced that evening:
As you can see in the still above, this horse was about 3-4 feet taller than this 5-foot, 5-inch lady. This horse was huge!
But as big as it was, you can tell that it was a gentle giant.
It was a surprise to see a horse walking through a bar but, considering it's Budweiser, I should have expected the unexpected.