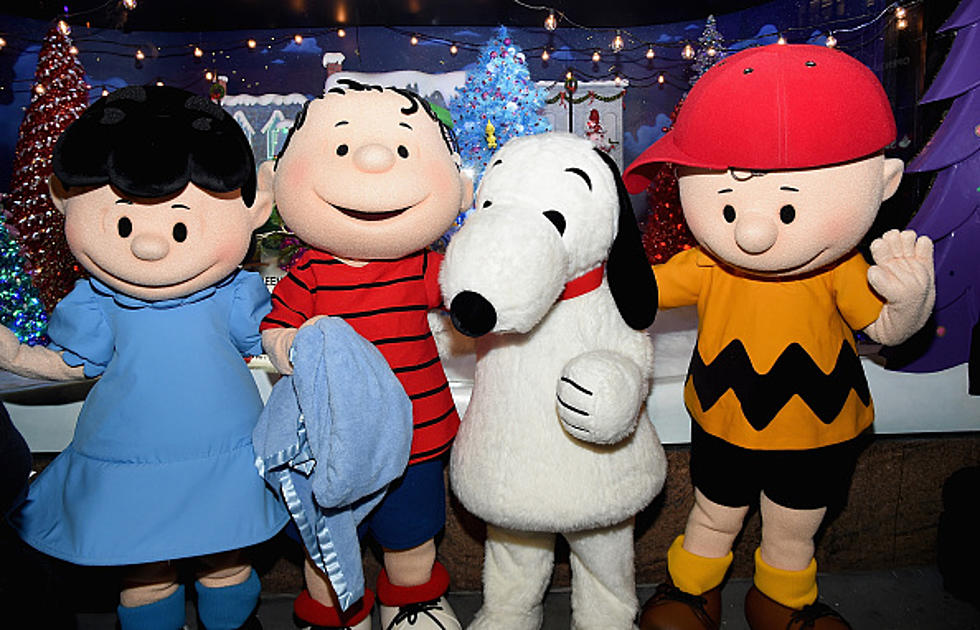 USPS Celebrates Charles M Schultz with Peanuts Stamps
Photo by Jamie McCarthy/Getty Images
Snoopy lovers, rejoice: the USPS is issuing a special sheet of stamps to celebrate what would have been Charles M. Schultz's 100th birthday.
The creator of the Peanuts comic strip was born in 1922 and, in recognition of his contributions to society, the United States Postal Service is celebrating the centennial by issuing a special sheet of stamps, perfect for collectors.
Or for those who just want to put a smile on the faces of whoever receives the stamped mail.
Charles M. Schulz was born on November 26th, 1922, and first introduced Charlie Brown and company to the world in 1950, according to Wiki. Though he had used the name "Charlie Brown" for several different characters in his "Li'l Folks" comic strip, the iconic zig-zag-shirted character in "Peanuts" became the one we all know and love.
Of course, Charlie Brown usually didn't have things go his way (the tree always eats the kite, he never gets candy for Halloween, and that dang Lucy with the football!), but we fell in love with his heart.
The stamps will feature several of the Peanuts characters on the edges of the sheet with a photograph of Charles M. Schulz in the center of the sheet.
According to the story from KATC TV3, the art director who was in charge of the special stamps used illustrations created by Schulz himself, including Charlie Brown, Lucy, Franklin, Linus, Pigpen, Snoopy, Woodstock, Peppermint Patty, Marcie (what a great relationship those two had!), Schroeder, and Charlie Brown's little sister, Sally Brown.
These sheets of stamps will make a great keepsake for any Peanuts fan and will be a fun way to send mail to bring a smile to whoever receives them! They will also make great gifts for the "Peanuts" lover in your life (hint, hint!).
The story says that the stamps are real, and they are "Forever" stamps, so even if postal rates go up, they will still be good for First Class mail.
Good grief, Charlie Brown, I LOVE these stamps!
RANKED: Here Are the 63 Smartest Dog Breeds
Does your loyal pup's breed make the list? Read on to see if you'll be bragging to the neighbors about your dog's intellectual prowess the next time you take your fur baby out for a walk. Don't worry: Even if your dog's breed doesn't land on the list, that doesn't mean he's not a good boy--some traits simply can't be measured.
States with the most registered hunters
Stacker
analyzed data from the U.S. Fish and Wildlife Service to determine which states have the most registered hunters. Read on to see how your state ranks on Stacker's list.