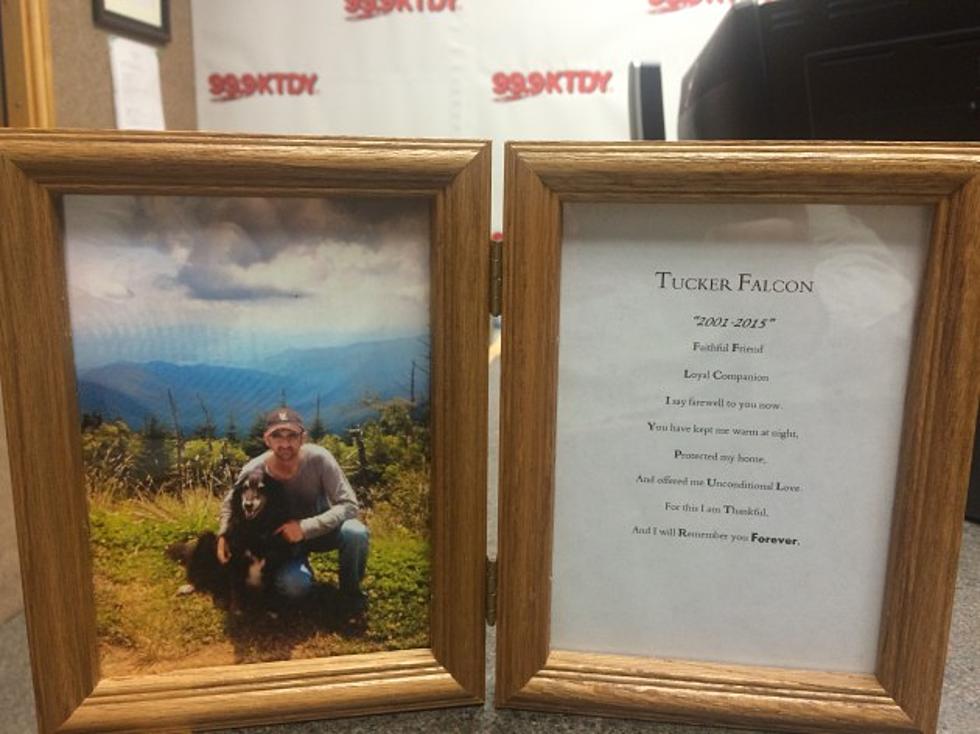 Thoughtful Gift From A Listener
A frame with a picture and text from Amanda, a tribute to Tucker (Staff Photo)
I received a very thoughtful gift from a listener yesterday, and it hit me right in the feels.
Amanda Bernard heard me talking about the death of Tucker, and she thought that she would put together a little something for me to keep at the house.
Thank you, Amanda, this is something that I will display proudly in my home!!