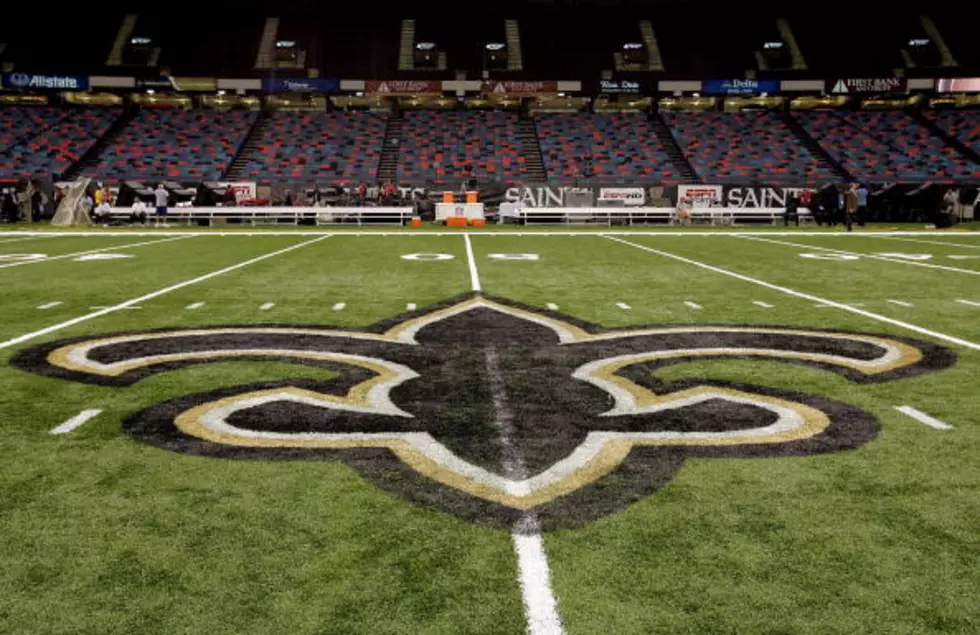 Saints Close Out Preseason Against Packers
(Photo by Ronald Martinez/Getty Images)
The New Orleans Saints close out their 2015 preseason schedule on Thursday evening, when they travel to Green Bay, Wisconsin, to take on the Green Bay Packers.
Kickoff time is scheduled for 6 o'clock, and you ou can hear all the play-by-play action on ESPN 1420.
New Orleans fell to the Houston Texans, 27-13, last Sunday, to remain winless in the preseason, at 0-3, while the Packers will enter the match-up at 1-2.
As for tv, below is a list of stations in Louisiana, Mississippi, Florida, and Alabama that will be airing the game:
KATC/KATC-CW-Lafayette
KPLC-Lake Charles
WAFB-Baton Rouge
WVUE-New Orleans
KSLA-Shreveport
KNOE/KAQY-Monroe
KALB/NALB-Alexandria
WLBT/WDBD-Jackson, MS
WLOX-Biloxi, MS
WDAM-Hattiesburg, MS
WBRC in Birmingham, AL
WPGX, Panama City, FL
The Saints open their 2015 regular season schedule on Sunday, September 13, when they'll be on the road to face the Arizona Cardinals.