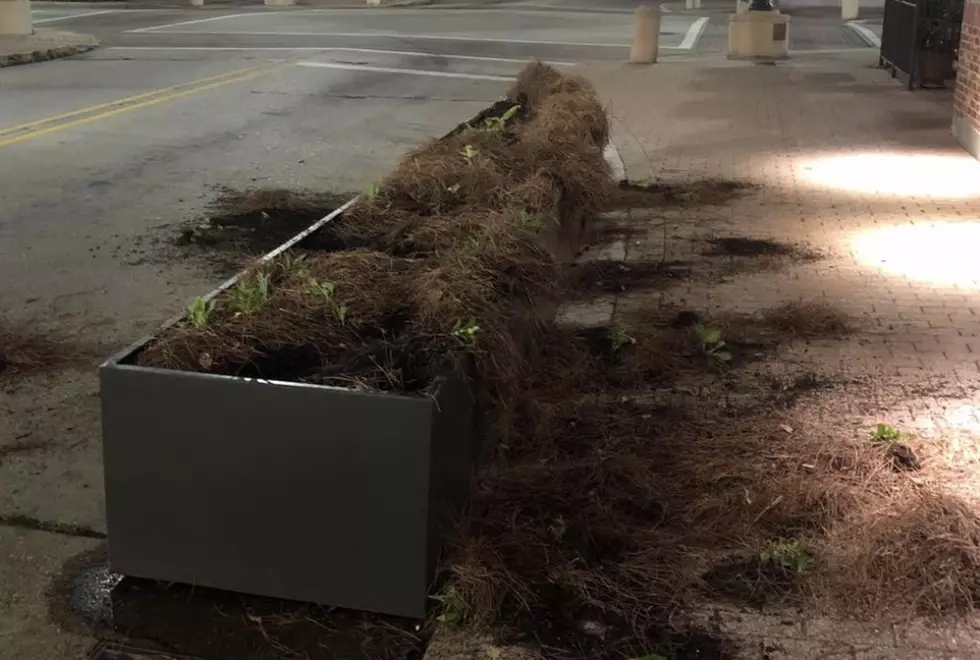 Planters Vandalized in Downtown Lafayette District
Facebook
Just a few weeks ago we reported that planters were being set up in parts of Downtown Lafayette to help beautify the district and now we are reporting that they have been vandalized.
As you can see in the photos here, someone apparently thought that it would be ok to just remove some of the plants and covering from the planter next to Dwyer's Cafe.
In addition to the damage you see here, we have also seen several other photos of damage around downtown. Someone removed manhole covers and even ripped up covers over drainage ways.
If you have any information on the vandalism done to the planter or any of the damage in Downtown Lafayette contact the Lafayette Police Department.
Eight Things In Everyone's South Louisiana Pantry