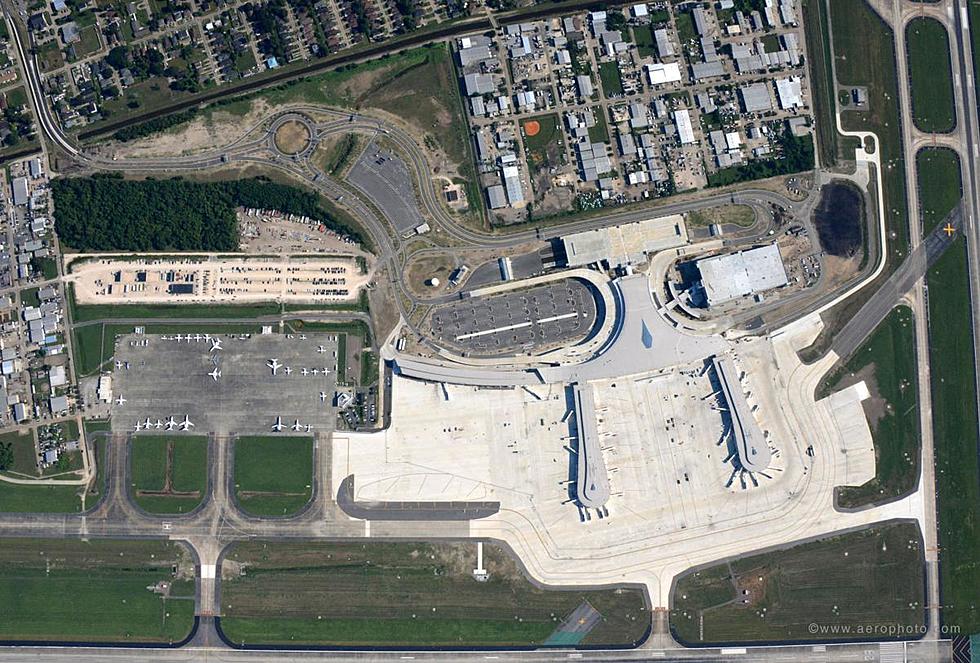 New Orleans Airport Terminal Nearing Completion, But October Opening Unlikely
Courtesy of New Orleans Louis Armstrong International Airport
The ongoing saga of the new $1 billion terminal at the Louis Armstrong New Orleans International Airport is about to be put behind everyone as its getting finishing touches over the next few weeks.
However, airport officials stopped short of giving out a firm opening date. All anyone in the know would say is they still expect an opening "in the fall."
Contractors and airport officials told the monthly meeting of the New Orleans Aviation Board that they will be conducting the final testing of the new facility through October.
As you may recall, there have previously been four target opening dates starting back in May 2018, but all were missed due to various design and construction hitches.
The last target opening date was May of this year, but shifting sewerage pipes added more months to the project.
The latest hiccup was caused by the discovery of an AT&T utility vault, which holds telecom infrastructure. AT&T has promised to bury the vault within the next three weeks so paving of a block-long stretch of road can be completed by mid-October.
The 43 concessions in the new terminal "are right at the edge of completion" and are expected to get certificates of occupancy next week.
Some vendors have said they have heard they'll be given a move-in date soon. One even said they'd been told October 23rd as the move-in date by airport staff.