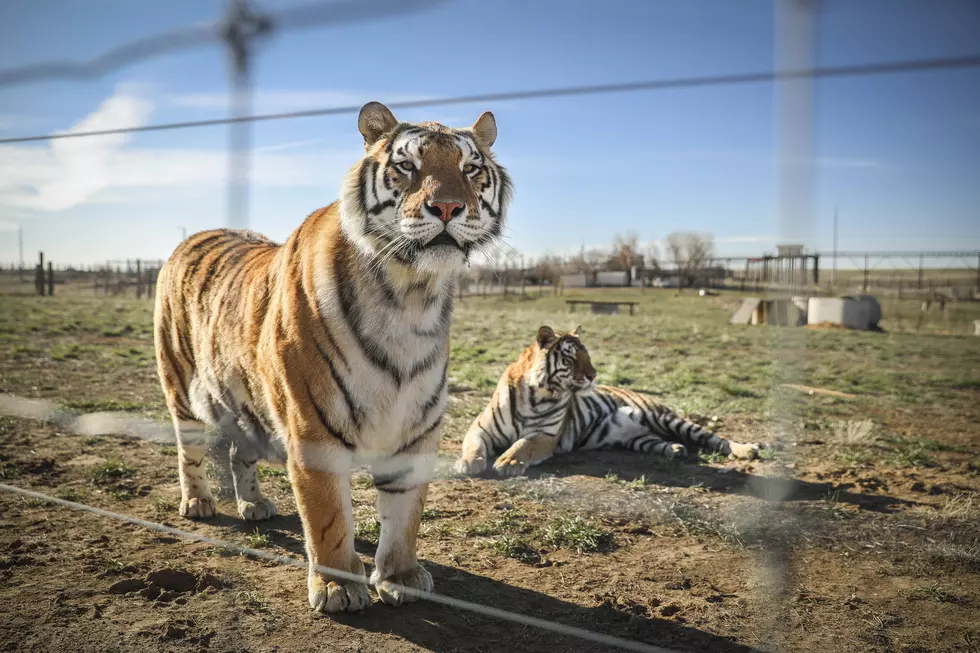 New Career Path for Tiger King's John Finlay? [VIDEO]
Marc Piscotty/Getty Images
When Netflix debuted their 'Tiger King: Murder, Mayhem, and Madness' documentary right in the middle of America's quarantine from coronavirus, I don't think anyone thought it would be the cultural phenomenon that it has turned out to be. The real life characters of the show have turned into bona fide, eccentric superstars, and even from behind bars, their fearless leader, Joe Exotic, is feeling America's fascination. It's kind of like watching a train wreck in real time. We just can't look away.
One of the stars/real life people who appeared in the documentary was John Finlay, who was 'married' to Joe Exotic for 11 years. He has since moved on, is engaged, and has a little girl. John evidentially is a welder by trade in Oklahoma, but lately he's turned into a Cameo superstar, a motivational speaker, and runs a Facebook page with his fiancé Stormey called 'The Truth About John Finlay'. It's kind of awesome, actually.
Finlay recently made his voiceover debut for the new tech savvy emergency preparedness kit called JUDY, which launched on January 28. According to PEOPLE 'The brand has launched a new $250 limited edition tiger-striped emergency kit, of which 100 percent of the proceeds go towards America's Food Fund'. Which, of course, is perfect for someone who spent years working with big cats at Oklahoma's Greater Wynnewood Exotic Animal Park. Check out the video below, and let us know what you think about Finlay's new career! He also gives a shout out to the Class of 2020 on his Facebook page. Oh, and yes he did fix his teeth.
KEEP READING: 10 classic board games that will take you way back