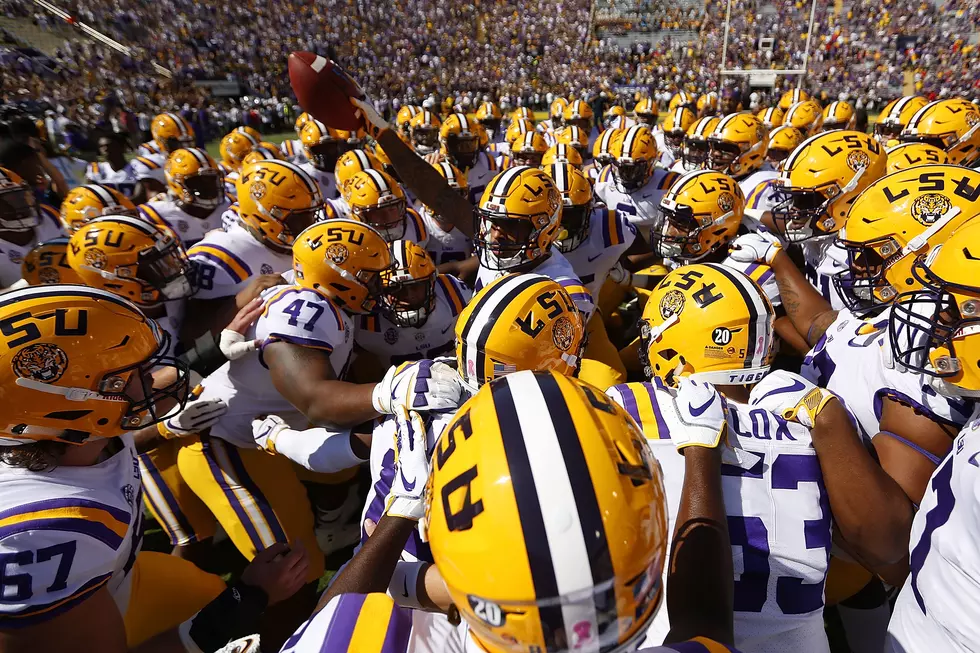 LSU Releases the Ultimate Hype Video Ahead of Saturday's Matchup with Tennessee (Video)
Photo by Jonathan Bachman/Getty Images
This upcoming weekend is a big matchup for the LSU Tigers. The Tigers are set to face the 8th-rank Tennessee Volunteers in Death Valley. Ahead of Saturday's matchup, LSU released an amazing hype video featuring former Tiger and now the host of Off The Bench TBob Hebert.
https://twitter.com/LSUfootball/status/1578148091395338241
That video will have you wanting to run through a way and it's only poetic that Tbob is the voice with his history with Tennessee. This game will be a huge one for the Tigers going forward this season.
https://twitter.com/CodyMcC32999724/status/1578170988243697664
https://twitter.com/ant__dawg/status/1578163047734325248
https://twitter.com/jethro517/status/1578159194079113217
https://twitter.com/Enoremous23/status/1578158683158376448
Pro Athletes From the Acadiana Area
Louisiana has produced some of the best pro athletes in the world, especially in Acadiana.