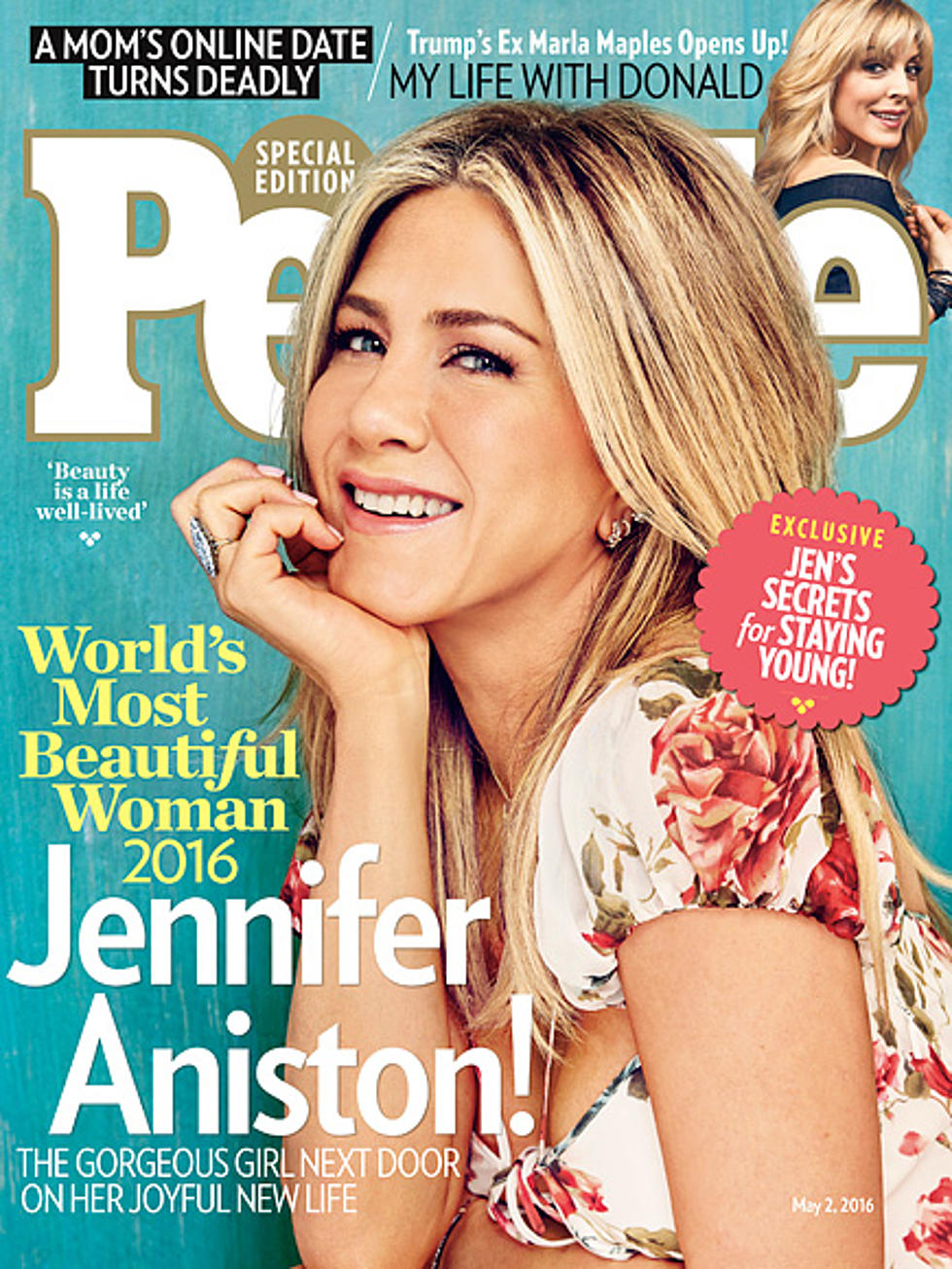 Jennifer Aniston Named People's Most Beautiful Woman of 2016
PEOPLE
Her secret to staying so beautiful? Why, we thought you'd never ask.
The 47-year-old Friends actress revealed that she casually "mixes it up" with exercise six days a week "for about an hour each day" and also watches her diet, which formerly consisted on "milk shakes and french fries with gravy" in her early years, before launching as the Hollywood superstar we know her as today.
Other valuable tips? She knows how to contour and blow out her hair, thanks to her glam squad: "When I was in my 20s, my face was almost a complete circle. So I really needed contouring. And now I'm slowly chiseling away, wishing I had that round face back," she says.
Oh, and romantic fulfillment! She enjoys hanging out with her husband Justin Theroux and eating chips and guac together. "He makes me laugh. He's so interesting and so interested," she reveals to PEOPLE. (Sorry, tabloids! Your decade-long Aniston-so-lonely narrative is very much dead and buried.)
But of all the looks still to try, what is the one look the Most Beautiful Woman wishes she could try out on herself? "A pixie cut."
"If I knew I could instantly push it back. I'm very curious to see what I would look like with really short hair, but I'll never do it. Never. I'm a long hair girl. It's like a security blanket," she says.
The more superficial details about Aniston's outer beauty regimen and maintenance don't exactly read as fascinating, to tell the truth. Instead, it's her thoughts on the definition of beauty that provide much more insight into her life experience. "Inner confidence. Peace. Kindness. Honesty. A life well-lived. Taking on challenges and not feeling shame for things that haven't gone the way you felt they should have. And not feeling like a failure or allowing people to critique your life and make you feel like you've failed at something. That's just toxic noise."
Jennifer Aniston + More Celebs with Famous Parents: