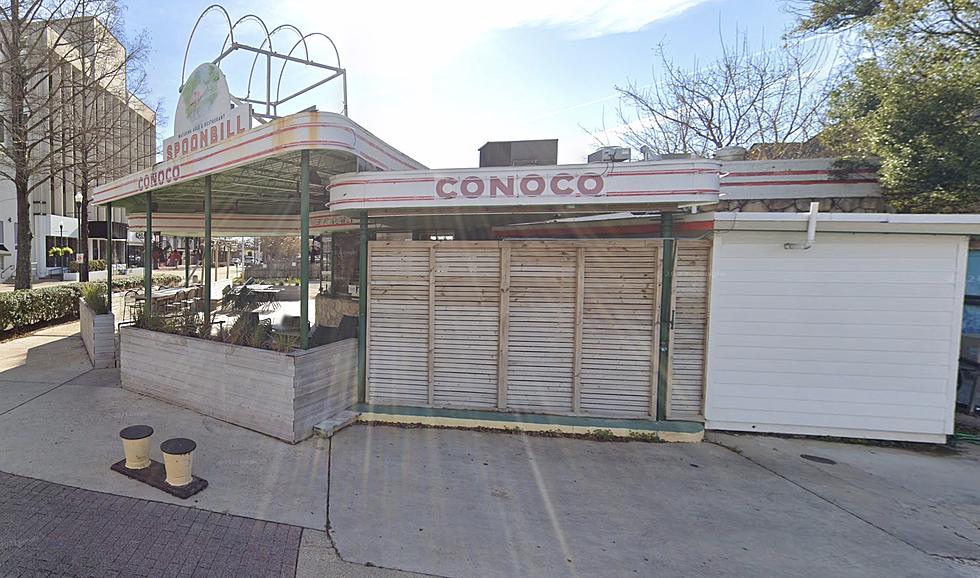 Top Outdoor Dining Restaurants in Lafayette, Louisiana
Credit: Google Maps
Outdoor dining in local restaurants has always been a popular choice for diners, and in recent years, it has become even more popular. It provides a unique and enjoyable atmosphere. Outdoor dining allows diners to enjoy their meals in a beautiful setting, surrounded by nature or city views, which can enhance the dining experience and create a more relaxed and enjoyable environment.
It's also a great way to enjoy the weather. Whether it's a beautiful sunny day or a warm summer evening, being outside in the fresh air and sunshine can make dining more enjoyable and refreshing. Additionally, outdoor dining provides an opportunity to people-watch and observe the local surroundings, adding to the overall experience.
And, outdoor dining can offer a more casual and laid-back dining experience. Many outdoor dining areas feature comfortable seating, ambient lighting, and a relaxed atmosphere, making it the perfect spot for a more casual dining experience or a night out with friends.
In Lafayette, there are several great spots you can visit to enjoy the weather, view, and, of course, food.
Spoonbill Watering Hole & Restaurant
The old filling station in Downtown Lafayette has become a favorite of locals who love a good spot for unique bites and good drinks. That's what Spoonbill brings, and with a large outdoor seating area, you can enjoy good weather and good food and drinks all at once.
That outdoor seating makes the experience when the weather is just right. "The food quality, great prices, relaxing ambiance, great service, and available indoor/outdoor seating at peak brunch time were very refreshing for a gorgeous day like the one we chose to visit," one positive review noted.
Ruffino's on the River
We've mentioned Ruffino's before when it comes to Lafayette's Most Instagrammable Restaurants, and part of what makes Ruffino's Instagrammable is its view and outdoor dining. You can enjoy a great meal on the patio overlooking the Vermilion River.
"We love the atmosphere and their outdoor seating," one person on Yelp said. Another praised the "intimate outdoor seating, great bar booths, engaging servers, and outstanding service."
Antoni's Italian Cafe
A noted "gem of a place," according to one reviewer online, Antoni's has a beautiful outdoor dining spot "if you care to dine al fresco!" The Italian food and the right temperature outside make Antoni's a nice, romantic spot to enjoy a good meal with a loved one.
"Eat here several times a month for lunch," a review at TripAdvisor explained. "In spring and fall the outdoor tables are best."
Adopted Dog Brewing
A newer establishment in Lafayette, Adopted Dog Brewing is Lafayette's only brewery, and features covered outdoor dining along with food and drinks, TVs for watching whatever the game of the night is, and more. Being covered means that, even in warmer weather, you aren't out in the sunlight and melting.
"5++ Rating!!!!" one Yelp review exclaimed. "Love love the outdoor seating, game room, corn-hole games, big TVs and huge fans and water bowls for the fur-babies!"
The Flats
This one is a bit trickier, as it just opened. But we've been excited about this place since it was first announced it was coming, and the outdoor dining at the previous restaurant in that location, Tula Tacos, was wonderful in the Downtown atmosphere.
There aren't many reviews available yet, since it just opened, but one Facebook recommendation did say "the atmosphere in the restaurant was precious and I can't wait to go back to have after work drinks on their patio!"
A Bite and Fresh Air
There is something very calming about eating outdoors, enjoying good weather good food. As always, there are several spots that didn't make the list. Head on over to our Facebook page and tell us: Where are your favorite outdoor dining spots located?
LOOK: 25 must-visit hidden gems from across the US
From secret gardens to underground caves,
Stacker
compiled a list of 25 must-visit hidden gems from across the United States using travel guides, news articles, and company websites.
Lafayette Stores Your Parents Shopped At That Are Gone Now
I have been feeling very nostalgic lately, and when I get that feeling I often will browse the photos in the different collections on the Lafayette Memories Facebook page.