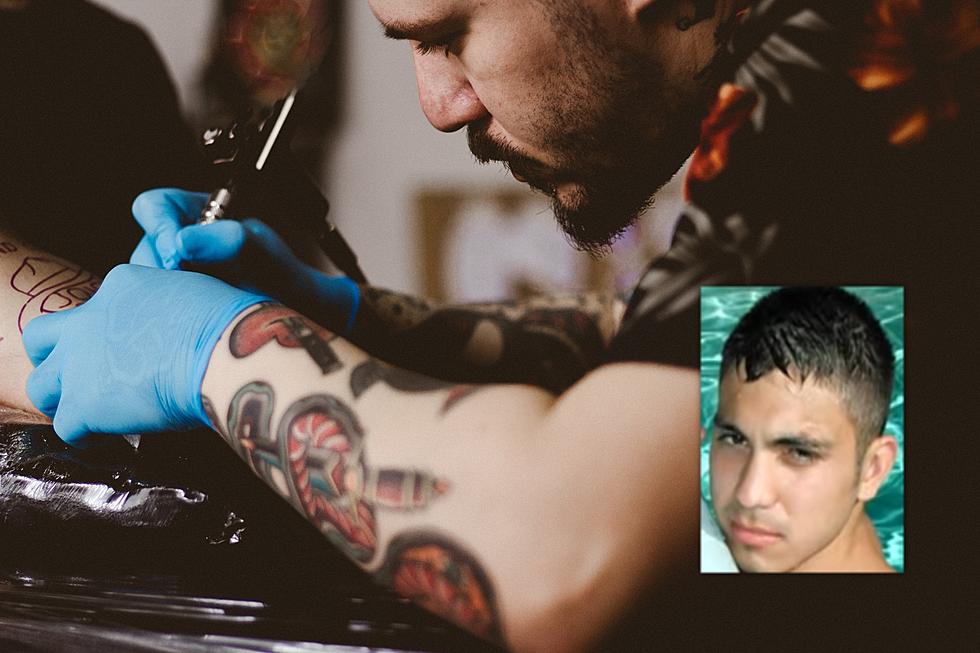 Photo of Tattooed 'New Iberia Haircut' Goes Viral—But Here's What You Should Know Before Getting One
Unsplash Allef Vinicius, YouTube Screengrab
Looking for a killer haircut that never goes out of style? Look no further than the New Iberia haircut.
Well, actually it's called the Caesar haircut. Named after Julius Caesar himself, this iconic style is a go-to choice for guys who want to rock a casual yet classy look. Somewhere along the way, this haircut locally became known as the "New Iberia Haircut," long before the viral video was uploaded to the internet.
The Caesar haircut is all about that short, horizontal fringe and slightly longer top. The sides and back are tapered or faded, giving you a polished and clean finish. It's a versatile cut that suits any face shape or hair texture, making it a winner for many.
But not everyone can grow their hair out to get a style that delivers timeless appeal, oozing confidence and sophistication. Many people who suffer from hair loss or trouble growing their hair resort to many different alternatives.
A photo that has gone viral recently shows someone sporting a Caesar haircut tattooed on their entire scalp. The photo was shared in the Facebook Group Pics or it never happened by Jeremy Martin and has been shared thousands of times—many of those shares coming from locals whose eyebrows were raised when they saw the New Iberia haircut fully inked out on this guy's head.
But is there such a thing as a permanent New Iberia haircut—or any hairstyle for that matter? It's a bit complicated, so allow me to explain.
Yes, hair tattoos are totally a thing! They're also known as scalp micro pigmentation (SMP). It's a cosmetic procedure where they apply tiny pigments to your scalp, making it look like you've got a shaved head or a buzz cut. It's all about tackling hair loss or thinning hair.
During SMP, a skilled technician uses special equipment to deposit the pigments into your scalp, matching them to your natural hair color. It's done in multiple sessions to get the look you want.
Hair tattoos are a cool option if you're dealing with hair loss like male pattern baldness or receding hairlines. It's a non-invasive and long-lasting solution.
With that said, the hair tattoos I'm describing are TOTALLY different from regular tattoos that you would get at a regular tattoo shop. They use specific pigments and target the scalp to mimic hair follicles.
So, if you're thinking about getting a hair tattoo, find a reputable professional to chat with. They can help you figure out if it's right for you and give you that natural, enhanced hair appearance.
For what it's worth, I spoke to numerous professionals in the local Lafayette beauty industry who were vehemently against going into a tattoo shop and asking for "the New Iberia haircut."
LOOK: 20 American foods that raise eyebrows outside of the US
Stac



ker
compiled a list of 20 unusual and uniquely American foods that might raise eyebrows outside the U.S.