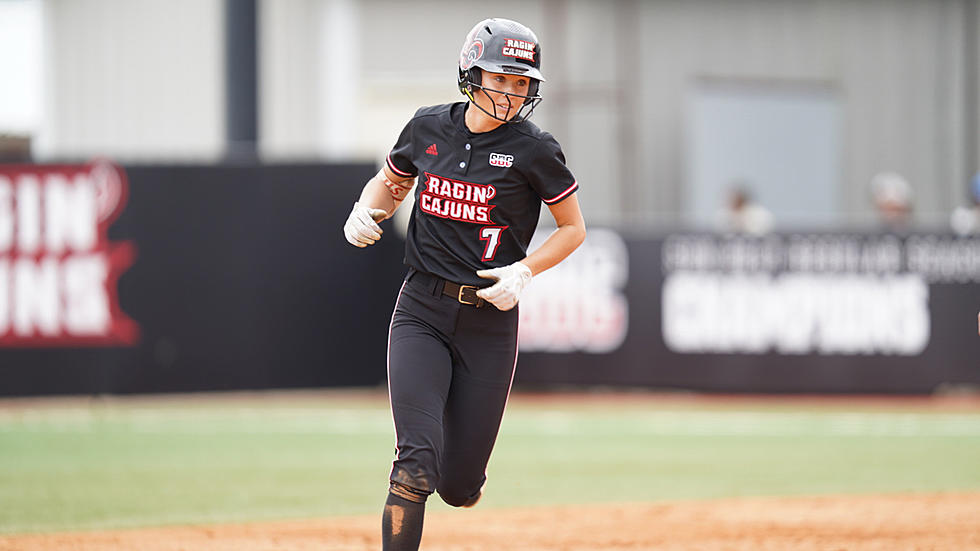 Ragin' Cajuns Pitcher/Outfielder Karly Heath Drafted in 5th Round of 2023 Women's Professional Fastpitch Draft
Ragin' Cajuns Softball, Facebook
For the second year in a row, a member of the Louisiana Ragin' Cajuns softball team has been drafted into the Women's Professional Fastpitch softball league.
Karly Heath was selected last night in the fifth round of the league's 2023 draft.
She was the 19th pick overall by Smash It Sports Vipers, a team based out of Oxford, Alabama.
Heath is in the middle of a terrific season for the Ragin' Cajuns. In 34 games played, Heath is third on the team with a .360 batting average and leads the team with 11 home runs.
In the circle, she is 3-1 with a 2.59 ERA in 27 innings of work.
This is the second year in a row that a Ragin' Cajuns softball player has been drafted in the WPF. Melissa Mayeux was also drafted by the Vipers.
In 2022, the Vipers also featured former Ragin' Cajuns players Alissa Dalton and Ciara Bryan along with former LSU Tiger Shelbi Sunseri.
The WPF is currently the official professional softball league in the United States, founded by USA Softball, USSSA, and Smash It Sports.
The league currently has four teams: Smash It Sports Vipers, USSSA Pride, Oklahoma City Spark, and Texas Smoke.
The 2023 WPF regular season will begin on June 15 and run through August 7. All teams play 21 games in total. The Championship Series runs August 15-17.
Pro Athletes From the Acadiana Area
Louisiana has produced some of the best pro athletes in the world, especially in Acadiana.