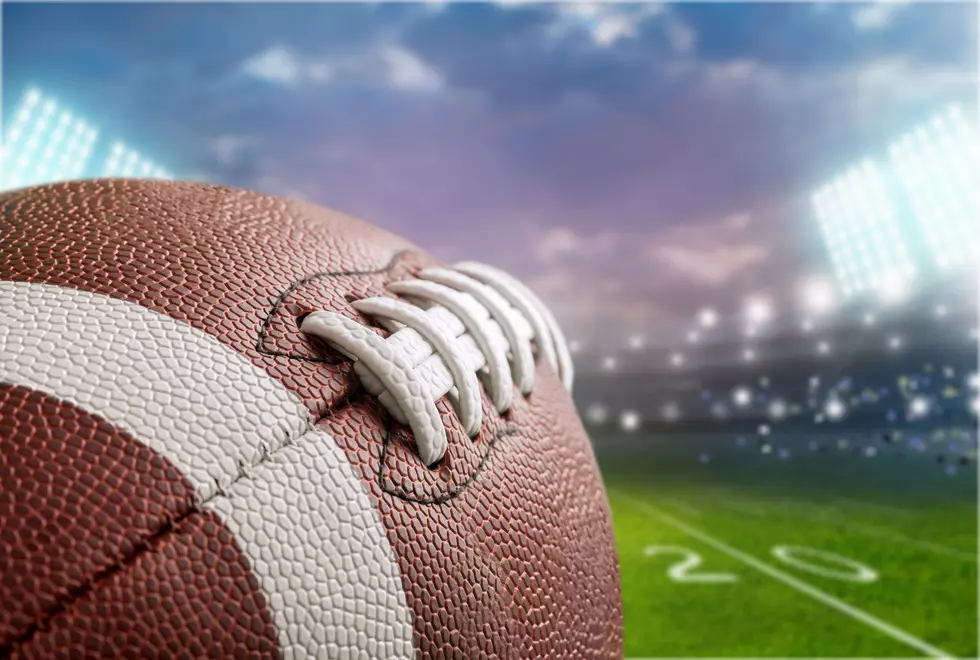 High School Football Playoffs On The Radio – Week 3 – Brackets
Getty Images/iStockphoto
It's the third week of the 2019 LHSAA high school football playoffs, and we have two outstanding match-ups for you tonight.
The top-seeded Acadiana High Wreckin' Rams continue Class 5A playoff action tonight when they travel to Bossier City, Louisiana to take on the 8th-seeded Airline Vikings.
You can listen to the Acadiana/Walker game on Sports Radio ESPN 1420, espn1420.com, and the ESPN 1420 mobile app.
Also tonight, the 6th-seeded Breaux Bridge Tigers continue Class 4A playoff action, when they travel to New Orleans to face the 3rd-seeded Edna Karr Cougars.
You can hear the Breaux Bridge/ Belle Chasse game on Classic Rock 105.1, classicrock1051.com, and the Classic Rock 105.1 mobile app.
A reminder; check out all of the scores from around the area, and the state, by logging onto acadianapostgame.com.
The Select schools are in semifinal action, while Non-Select schools will be playing in the quarterfinals.
Other teams from the local area that will be in action tonight:
In Class 4A, Carencro is on the road to face Warren Easton, while Westgate travels to meet Neville.
In Class 2A, Loreauville will travel to square off with Amite.
In Division II, St. Thomas More will play host to St. Louis in semifinal action.
Finally, in Division III, also in the semifinals, Lafayette Christian Academy entertains Dunham, while Catholic High-New Iberia will travel to meet St. Charles.