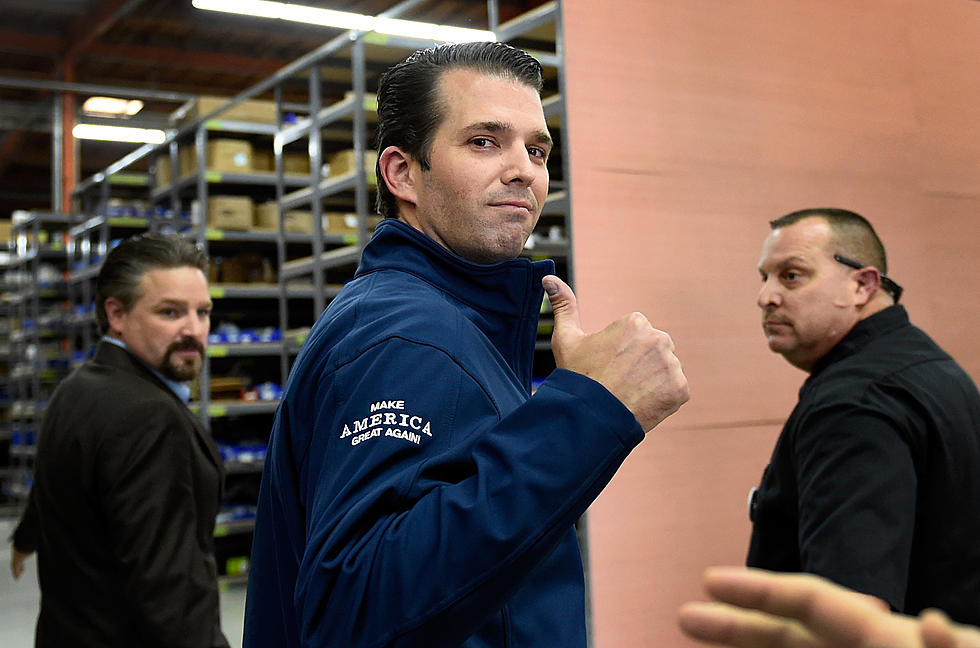 Here's How To Get Free Tickets For The Trump Jr. Louisiana Rally
Photo by David Becker/Getty Images
If you want to see him, you better hurry.
Tickets are available now, and they're FREE, but there are expected to be thousands at the Cajudome Monday to see Donald Trump Jr. at an election rally.
Trump Jr. is set to be the headliner, but former Fox News personality Kimberly Guilfoyle will also be at the rally, set for the October 7th. According to an alert from The Republican Party of Louisiana, both Republican gubernatorial candidates will be in attendance, along with State Attorney General Jeff Landry.
Free tickets to the noon event are available on Eventbrite. There is a strict limit of two (2) tickets per email address. So hurry if you would like to attend.