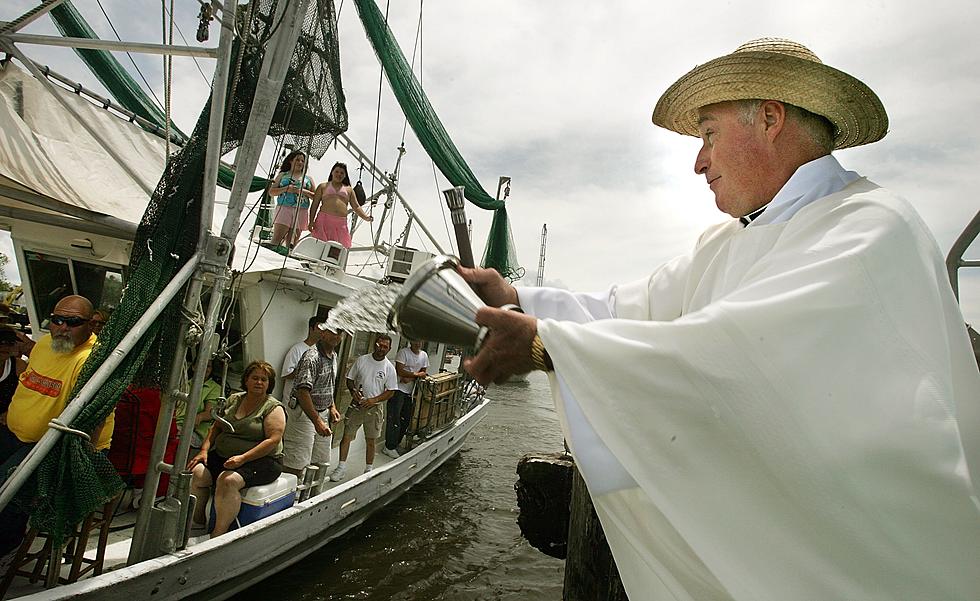 'Blessing of the Boats' Returns After Pandemic
Mario Tama/Getty Images
Slowly but surely some treasured Louisiana traditions are making a comeback after a year of lockdowns and cancellations. The coronavirus pandemic paused some of our favorite events, but we're happy to say that some of them are slowly coming back.
The annual blessing of the fleet is a time-honored part of our heritage in many coastal parishes in Louisiana where boats are used to make a living. The ceremony has been part of the Delcambre Shrimp Festival since 1953 and has also been a beloved part of spring in the town of Lafitte since the 1940s.
Lafitte had to cancel their blessing of the boats last year, but the ceremony will make a triumphant return on April 24th. Over 33 gallons of holy water will be on hand for vessels of all sorts, from pleasure crafts to shrimp boats. And this will be the first time an archbishop will help out with the event. Rev. Luke Nguyen, of St. Anthony Catholic Church will get an assist by Archbishop Gregory Aymond for the blessing.
And although the event is usually held on Sunday, this year it has been moved to Saturday so that the archbishop can participate. Rev. Nguyen tells NOLA.com "Boat blessing on Saturday is much more fit because people will fully enjoy their time, and they can rest and go to church on Sunday."
Another change this year is the location of the ceremony, with two places being used this time. One barge with Rev. Nguyen will be near the Kerner Bridge, and a barge with Archbishop Aymond will be at Rosethorn Park. The boat blessing has evolved over the years to a big event with a festive atmosphere and is way for the community to come together to honor the fishermen who make their living on the water.
Fun Day Trips Close to Acadiana