The Beyhive Reacts to Beyonce's Double-Pregnancy Announcement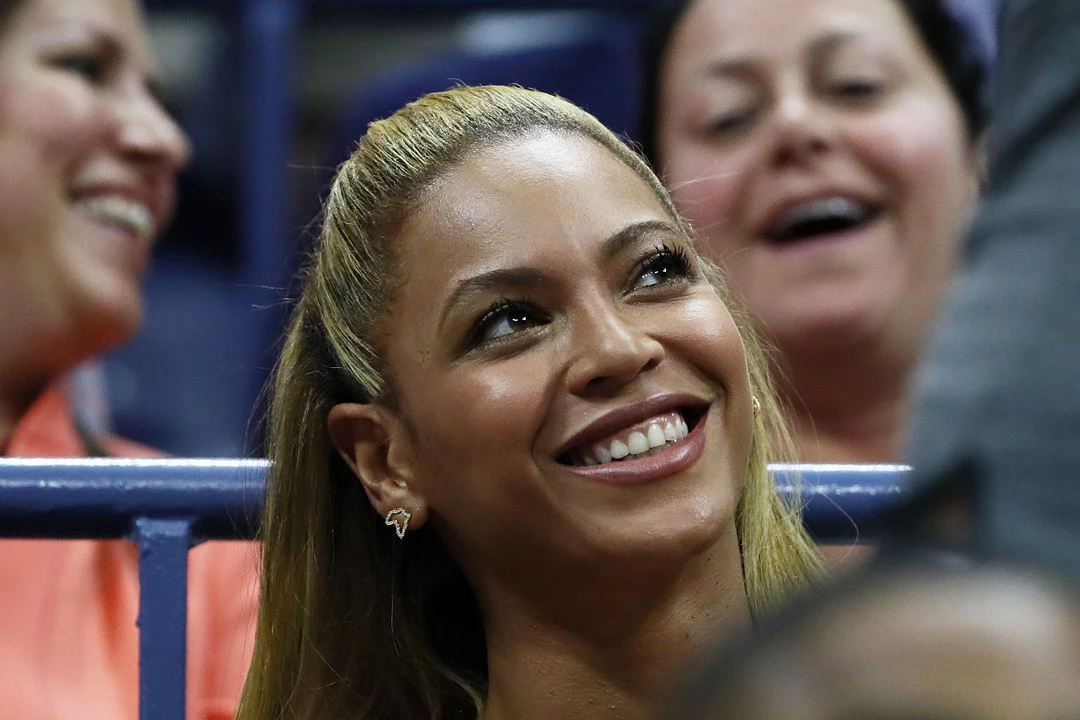 America's internal warring came to a halt earlier today (February 1) when Beyonce announced some news that had the potential to save mankind: She's pregnant with twins!
Naturally, the Beyhive swarmed Beyonce's announcement post with adoration and support for Bey and husband Jay Z. See how Bey's biggest fans reacted to her pregnancy announcement on Twitter below.
Pregnant – Beyonce
Pregnant with twins – Beytwice

— itsonlyzach (@itsonlyzach) February 1, 2017
Do you think Chloe and Halle are really Beyoncé's twins from the future

— Brennan Carley (@BrennanCarley) February 1, 2017
Most people: "How can I bring a child into the world at a time like this?"
Beyoncé: "I'm having 2 babies."
Beyoncé, you've bested us again.

— Josh Gondelman (@joshgondelman) February 1, 2017
Beyoncé sensed that we were all in need of good news, and so Beyoncé got pregnant with twins. Beyoncé is a woman of and for the people.

— Kelly Andersen (@kellyamedia) February 1, 2017
Pharrell: "my wife just had triplets."
Me: "hmm. That's nice. Congrats."
Beyonce': "I am carrying twins"
Me: pic.twitter.com/Yc91mTfBQI

— Angelica Heaven (@Rey_De_Piedra) February 1, 2017
Beyoncé is having twins – this is SO exciting, she can create her very own Destiny's Child with her babies and Blue Ivy pic.twitter.com/OuMpIO2V6y

— Danielle Peazer (@DaniellePeazer) February 1, 2017
Beyoncé and her announcements pic.twitter.com/flKsnu64Vk

— Tate (@TheTateProject) February 1, 2017
Me sneaking into Beyoncé's baby shower pic.twitter.com/y6LVggAZ2X

— X (@hoodopulence) February 1, 2017
Me trying to pay attention in class after hearing Beyoncé is pregnant with twins pic.twitter.com/Mn8WPBs0Ku

— Michelle Muoneke (@MchllMnk) February 1, 2017
Beyoncé was really like "first day of #BlackHistoryMonth? Let me bless y'all with a lil somethin"

— wikipedia brown (@eveewing) February 1, 2017
I feel like I'm more excited for Beyoncé to be pregnant than I will be for my own child.

— Hailey Baldwin (@haileybaldwin) February 1, 2017
If Beyoncé don't name these twins green and red so she can have kids named after the primary colors I sweater god I'm a be mad

— Shane McLannnahan (@pettyblackboy) February 1, 2017
See a Collection of Celeb Moms Cuddling Up With Their Kids: