Essentials to Take to Every Louisiana Festival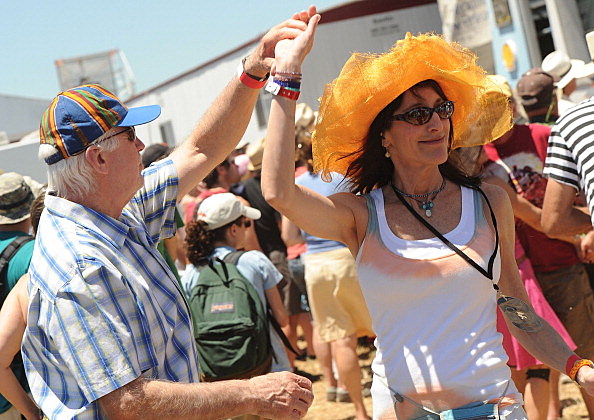 It's festival season in Louisiana, yay! Where ever you are headed, it is essential to be prepared. Let's face it, the weather can change on a dime, and the last thing you want is to have your festival experience ruined by a severe sunburn, or torrential rains.
My festival basics are below, and they can all be put in a small purse or back pack. Use your own judgement, and let us know if you want to add anything to the list. Do I bring all of these all of the time? No, but I do like to be prepared. So, have fun at whatever festival you're headed to, y'all!
Bottled Water – yes, they are going to have drinks wherever you go, but just in case the line is 5 miles long, and you have a thirsty little one, you're covered, at least for awhile.
Snacks – something small to carry in your purse for the kids, or if you're enjoying a band and haven't quite made it to the food vendors yet. Also essential if you have little ones who get fussy waiting for their corn dog
Hand Sanitizer – you want to eat, don't you?!
Lip Balm – especially if you're going to be out festivaling all day. And make sure it has a high SPF – sunburned lips are no joke!
Sunscreen – get a small container for your backpack or purse. You won't regret it, even if you put some on heading out for the day.
Toilet Paper, or Kleenex – just trust me on this one
Hat, bandana, sunglasses – it might be cool in the morning when you leave for the festivities, but temps can go waaaaaay up as the day goes on, and you need some protection from the sun
Portable Phone Charger or Battery Pack – because you'll be taking tons of pictures, of course!
Business Cards – in case you find a new friend, or run into someone you want to network with while you're chowing down on some boudin
Pepto Bismol tablets – you might get a tummy ache from all that delish local cuisine you're going to be eating
Pen – you always need a pen, c'mon
Cash – because there are some things at a festival that you can't whip out your credit card for
ID – don't make the mistake of thinking that you're not going to need it
Blanket or Lawn Chair – perfect if you want to hang out in one place for awhile
Emergency Rain Poncho – if you hear that showers are in the forecast, this can be a lifesaver. And you can pick one up at the dollar store ahead of time
Comfy Shoes – and if you have a back pack, you might consider packing an extra pair, just in case. Great shoes are critical for having a good time!
Aspirin, acetaminophen, ibuprofen – nothing is worse than having a headache with no relief in sight